James Wilson runs a radio station, skate academy, and entertainment company. The 35-year old is making a name for himself among skating peers and at his new home rink, Skate Reflections in Kissimmee, Florida.
So if you're tired of the same boring skate music, Wilson has a solution for that. Or if you need a unique entertainment crew for your next event, he has a solution for that too.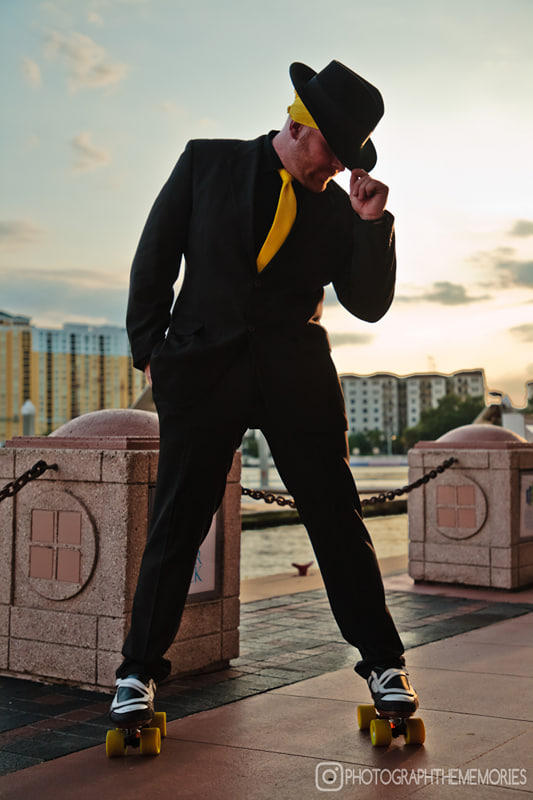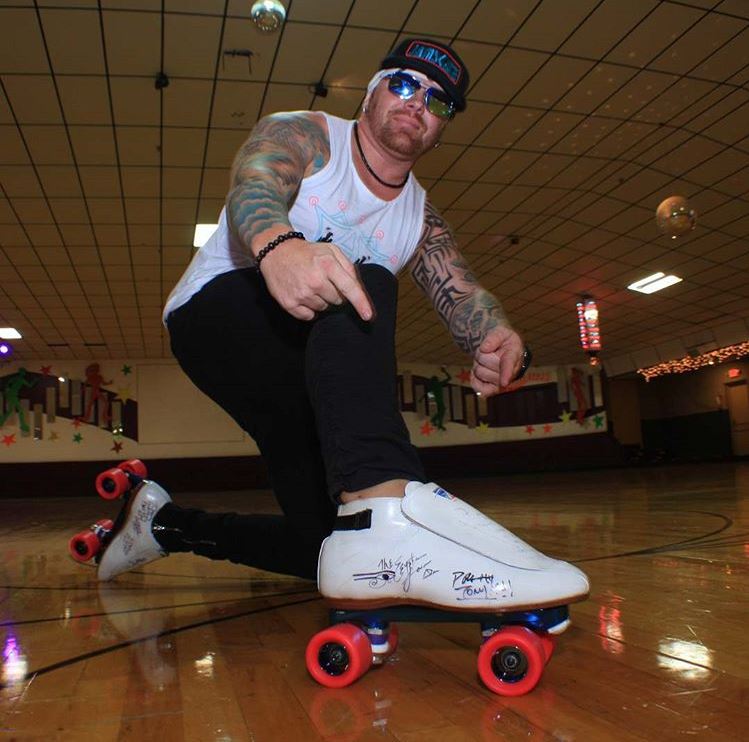 Born into the industry, he's been skating his whole life and has managed to develop a unique resume. He's a partner with Anabolix, co-founded the Jamskate Academy, runs a skate entertainment company, and has relaunched his current project, SkateFM.com. In his spare time, he hosts "A Night with Jamskate at his home rink and around the state of Florida. He's an Indiana native, and relocated from chilly Indianapolis by way of Ohio to sunny Florida a few years ago. Wilson runs his own production company, with all of the photography, videography, editing, and choreography done inhouse for Jamskate Entertainment. He markets himself as a roller skater available for background work, concert shows, and casting calls where skaters with advanced skills are needed.
A Skating Bloodline
Wilson spent 15 years as a competitive art skater where he brought home regional and national titles. Plus, roller skating is in his blood(line) with genes passed down from his grandfather, Bob France who taught art skating for more than 50 years. His mom is Pro-Coach Margaret Wilson. His late father, Jim Wilson ran meets in the Great Lakes. He also edited music for freestyle skaters, and mounted and repaired skates. Additionally, he told the RollerSk8r his uncle is Dominic Cangelosi, famed organist and owner of Moonlight Rollerway in Glendale, CA.
After hanging up his art skates, Wilson ventured into the world of jamskating where he started the Jamskate academy and taught others how to dance on skates. He skates on Riedell and partners with Anabolix, commenting they are the best wheels he's ever skated on. "Our other great partner is East Coast Roller Sports. We sell Jamskate Entertainment apparel there," he added.
Where others see a problem, Wilson sees a solution. He's listened to the complainers of bad music and launched an internet radio station, SkateFM.com for people to choose their channel and find their jam. While some rink owners may not appreciate skaters wearing headphones, there are other rinks putting on a "silent skate session", where you're expected to bring your own music and wear your headphones. Or the rink provides simultaneous DJs for skaters to choose from. At SkateFM, listeners can select pop music, old school rap, funk, freestyle, and burgeoning formats. "It's essentially a radio station for skaters by skaters. It came about because it's very hard to find skating music on the radio or on the internet. It would be nice to have a station that played our kind of music," said Wilson.
He noted that SkateFM gives aspiring and experienced rink DJs a chance to get themselves heard. A lot of DJs start in rinks, and they need a platform to get their work out there. They just need submit their tapes.
SkateFM is not really new. It existed in the past, but the site went down and then Wilson relocated to Florida, the project got brushed to the side. "We want a station for skaters. We've had a lot of people ask for it and we have more resources right now. It's a reboot with a new generation of listeners so it's basically a new station again" Wilson is hoping to grow the station to include skating ads and anyone who wants to advertise, including rinks. Like RollerSk8r, their demographic is also made up of roller skaters.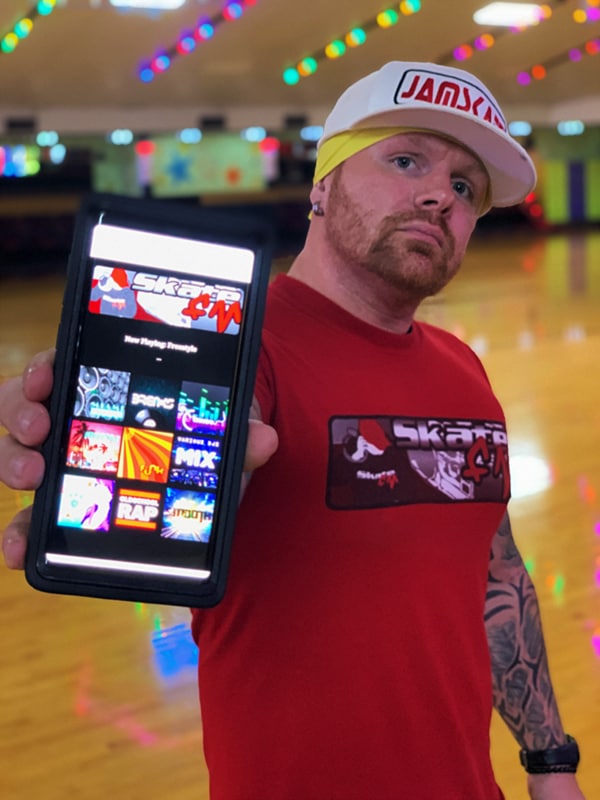 A Night with Jamskate
Wilson is currently promoting , "A Night with Jamskate" at two Florida rinks. One on August 17th at Skate Reflections, and another at United Skates Tampa on September 21st. Wilson explained how it works for rink operators to bring this type of event to their business: "If a rink normally runs a session from 7-11PM, then we come in and do a class one hour before the session." It's free with paid admission. "We ask the rink for an extra hour until midnight," he added. The rink charges whatever they want as far as admission goes. "Jamskate does a live show during the session where everyone clears the floor." Then they do a jamskate so everyone can showcase their talents. These events include prize giveaways, a chance to take photos, and also practice new moves. Wilson mentioned that he's available to bring this promotion to other rinks.
An artist on skates
People seemed surprised that skaters can make a career out of skating. And Wilson has the perfect response to those who say "oh you're a skater?" He corrects them with a smile stating, "I'm an artist and my skates paint a picture."