Plunking down a few hundred dollars (or more) on a pair of roller skates is an investment in fitness and fun, and if you're like me, you want them to last as long as possible. No matter your price point, they're expensive. That's why it's important to keep a close eye on them, and maintain them to prevent equipment failure. It also slows down the wear and tear. I've kept a pair of skates going for 20+ years with regular inspections, adjustments, and tune-ups. Some I did myself. Some I paid a pro shop to do.
Here is my list of tips to protect your sk8vestment.
1. Always keep your skates on you or near you, or use a locker. Don't take them off and leave them unattended in a rink or skate park. Skates, especially those fancy colorful models, are a popular item right now with thieves.
2. Store them in a climate-controlled environment, like your house – in areas where there's heat in the winter and air conditioning in the summer. Leaving them in the trunk of your car, or storing them in the attic or garage, will help them deteriorate more quickly.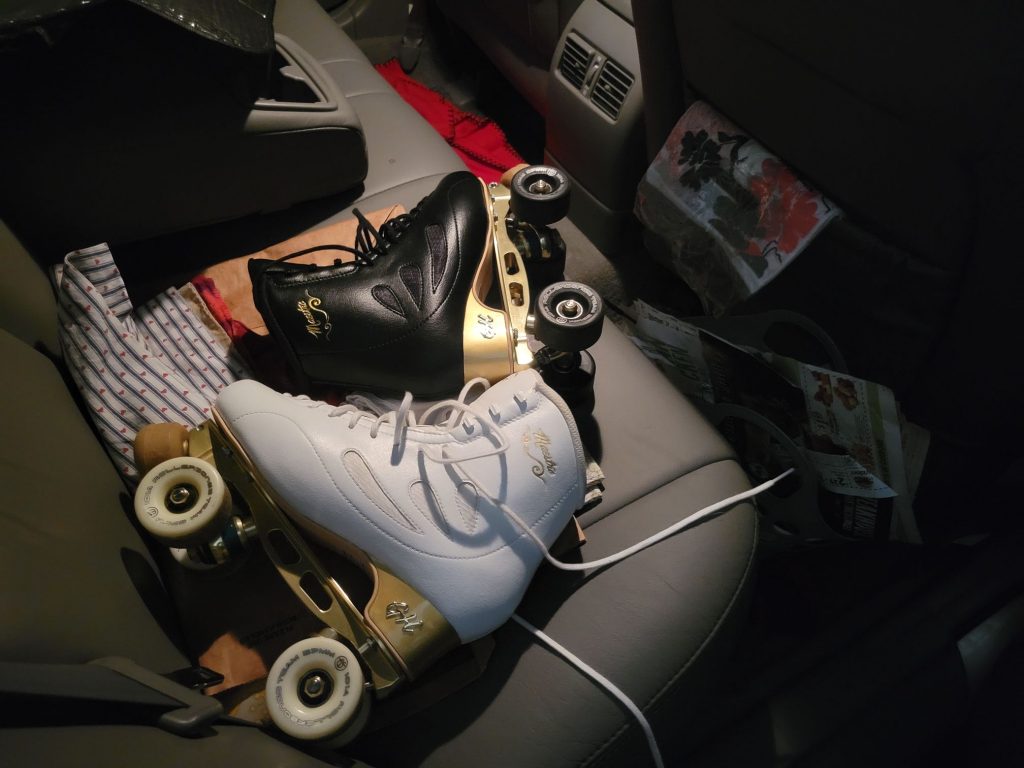 3. You also don't want to leave them visible in your car if you're making a quick trip in the store on your way home from the rink. People have had their skates stolen, returning with groceries to a smashed window and missing skates.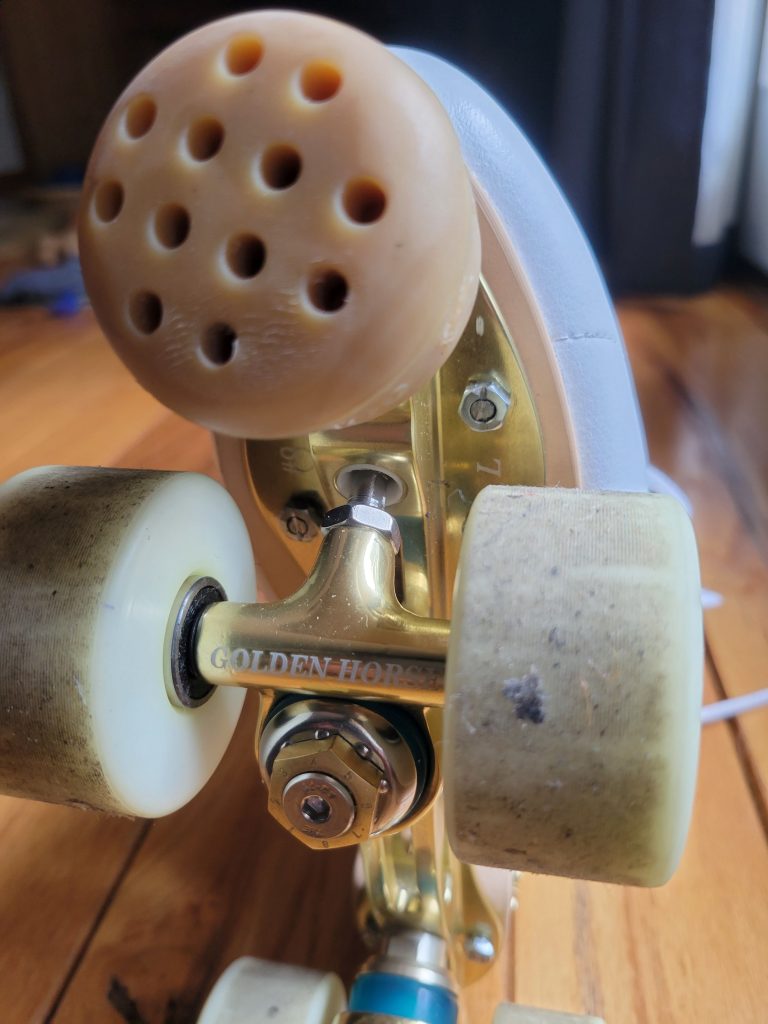 4. Clean your wheels. Wheels get dirty. Sometimes it's from a lot of humidity and rain that grabs every piece of gunk and attaches to your tires. Some people use baby wipes, or soapy water. A wet wash cloth, a clean worn out sock or rag is also effective. Hotter water will make the gunk dissolve faster.
5. If you tend to favor certain edges and turns, or perform tricks like the "broken leg," you'll need to rotate your wheels from time to time to extend the life of your wheels.
6. Keep your bearings clean and lubricated. Avoid water at all costs. They will rust your bearings.
7. When you change your wheels, change your lock nuts. This is a 25-cent item, and an important part at that. They keep your wheels from falling off. You don't want to risk that. Make sure you know if you need 7mm or 8mm lock nuts, which are pretty much the standard.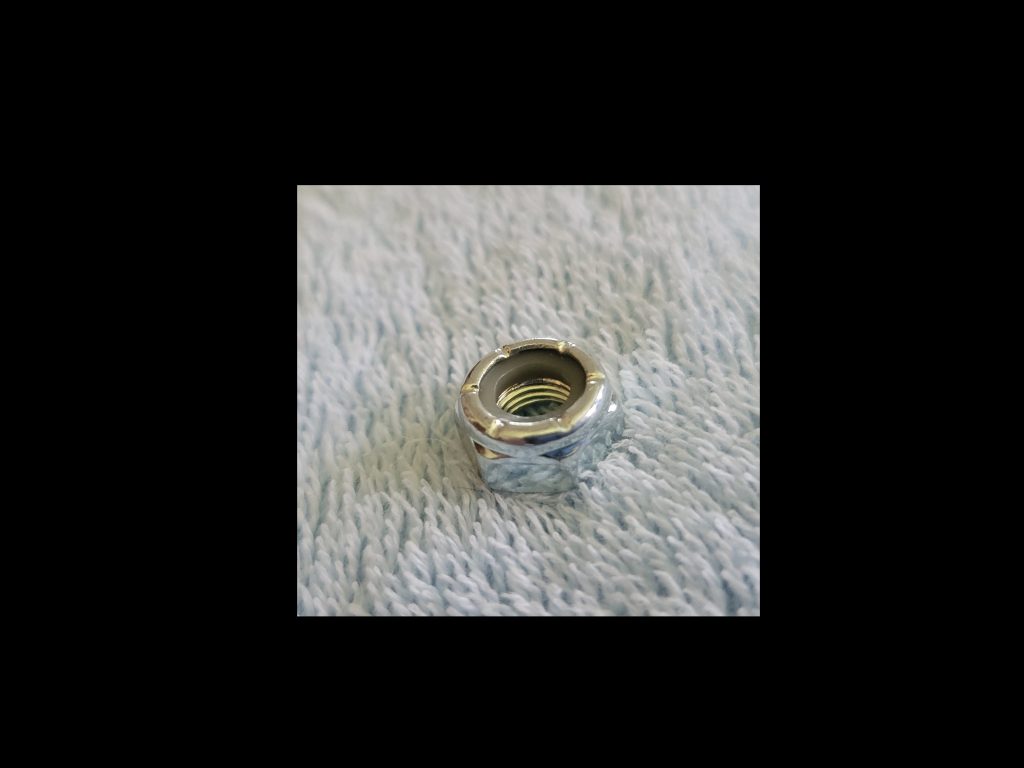 8. Wipe any grime off your boots with a warm wet washcloth. If your boots are suede, use a soft brush instead of a wet rag.
9. After you're done skating and get home, remove sweaty boots from skate cases, and open up the laces to let air dry. You can also keep a dry towel in your skate bag to help absorb additional moisture for the ride home.
10. Don't paint leather unless using paint specifically for leather and you have a lot of experience doing this. Paint has been known to ruin leather.
12. If you use toe stops, you'll want to turn them as they start to wear, and then rotate when one outwears the other.
Note: Some skate tools are better than others. If your skates didn't come with a multi-tool, or it's difficult to handle, bring a skate down to a tool store, like NAPA, ACE, or Northern Tool, and pick up a stubby ratchet with sockets that only match your skate. If your toe stop is adjustable, you may need an Allen wrench as well. Keep the tools together in a small zippered bag (thank you Elizabeth Arden) with your skates for quick adjustments when you need them.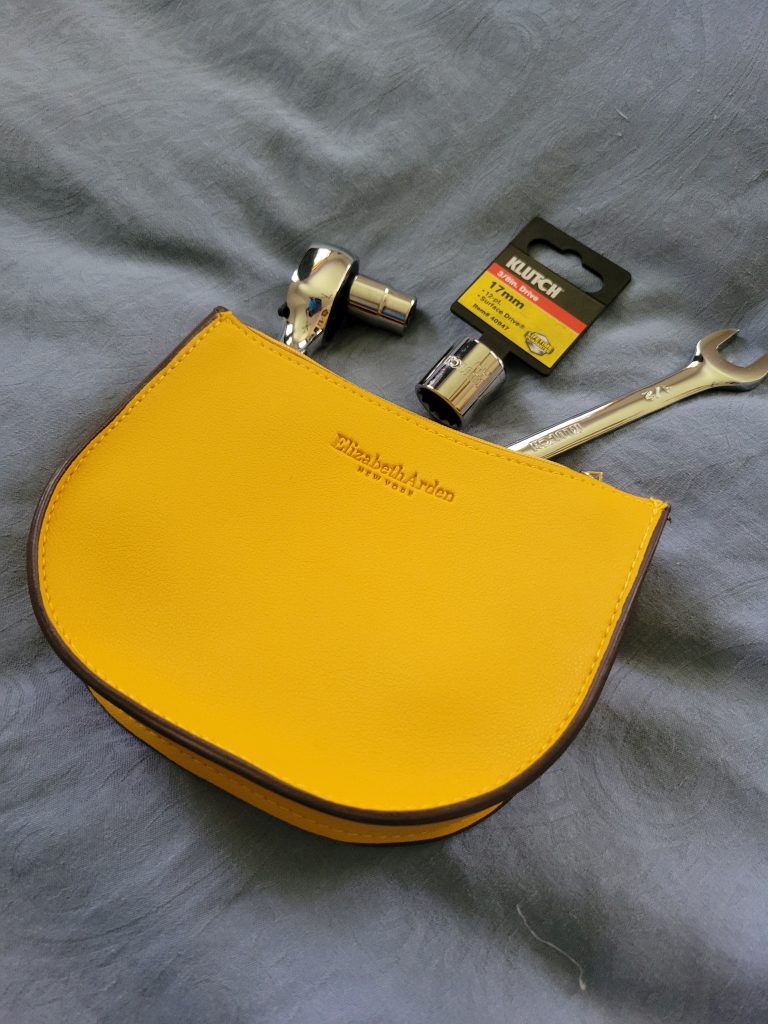 Now if the thought of pulling apart your own skates scares you, then hire out the work to your local roller rink skate shop pro or a skate builder you trust. I love getting my skates back in pristine condition with new cushions, wheels, bearings, and pivot cups, along with a polished boot and plate, and new laces. Some jobs are just done better by professionals. And a complete overhaul every few years makes a world of difference.
One final note: I always advocate buying from a pro shop whenever possible so you can try on and compare the difference among skate models, sizes, and brands within your budget. That's something you miss out on when you buy skates online.
Thank you for skating. We'll see you at the rink.