Because I visit and write about rinks, I get asked a common question: "what's your favorite?" That's a hard one to answer because every rink is unique in its own way. Some may have a great snack bar, but not so stellar rest room, so it's hard to judge overall the Best Rink.
So instead, I decided to break down some of my favorite rink attributes. As I visit more rinks, I'll be updating the list annually.
Best Building Façade — Castle Skateland / Loveland, Ohio.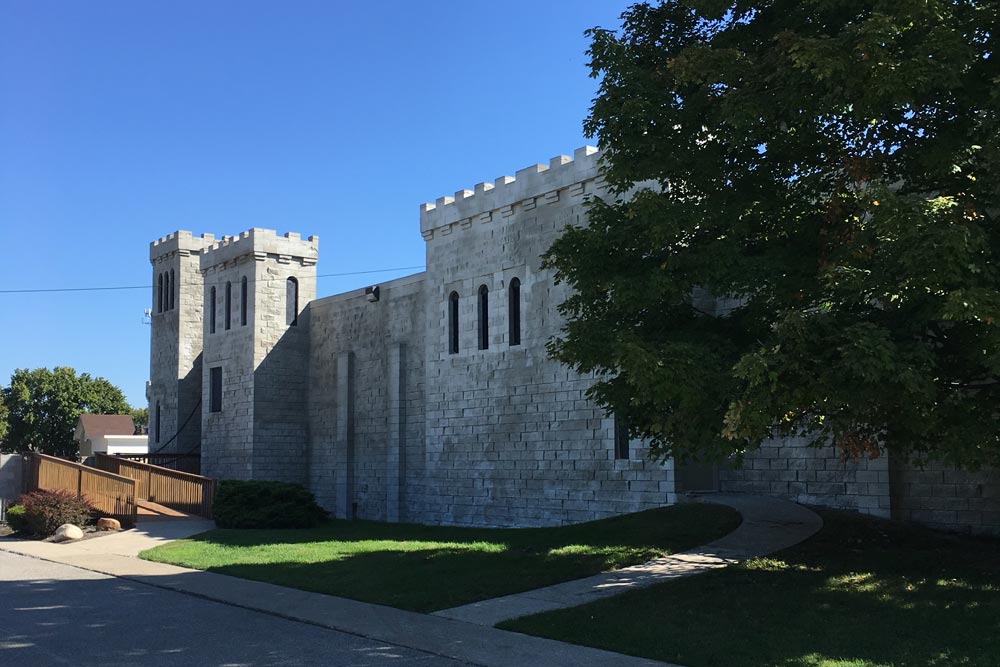 Not only does this rink look like a Castle from the street, the theme is continued throughout the building. Plus it's got a Rotunda floor.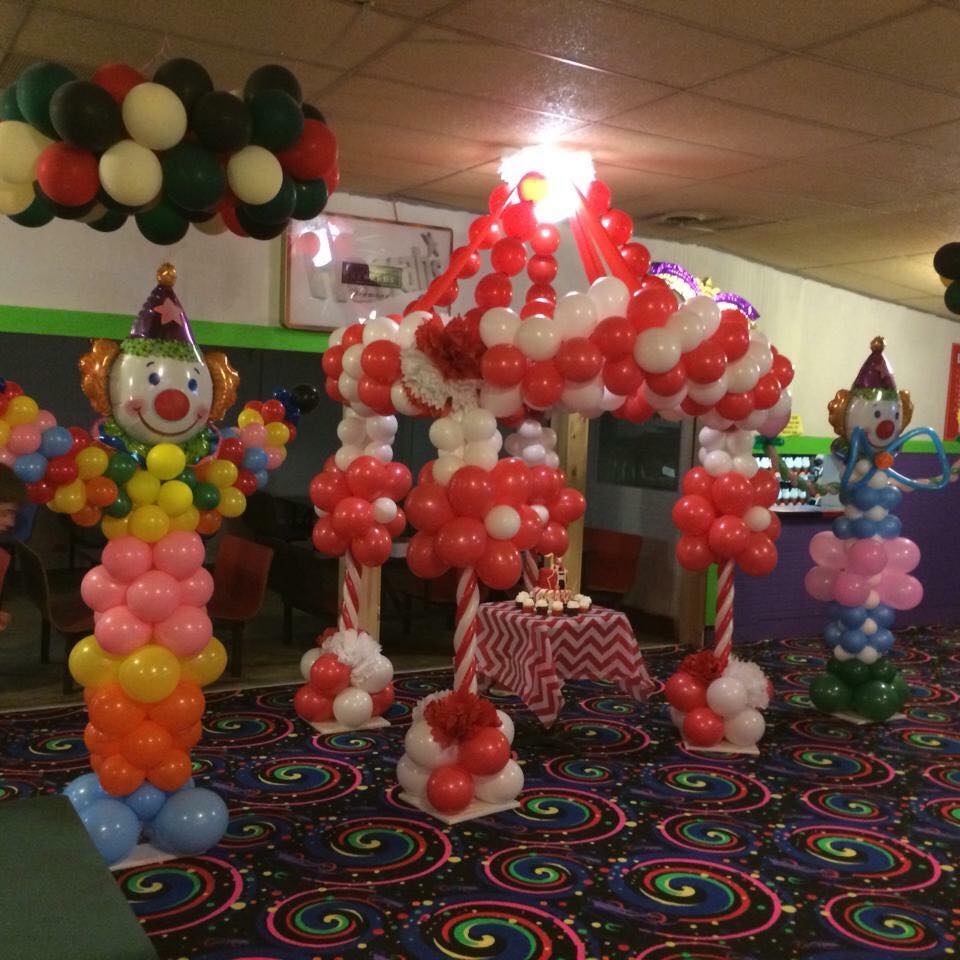 Whether it's Sip 'n Skate, a kid's party, or seasonal holiday, this rink has a balloon expert on staff who creates elaborate displays that gives a special touch to any occasion. The decor is always different, and always amazing.
Best Skating Floor: Sunrise Rollerland in Citrus Heights, California.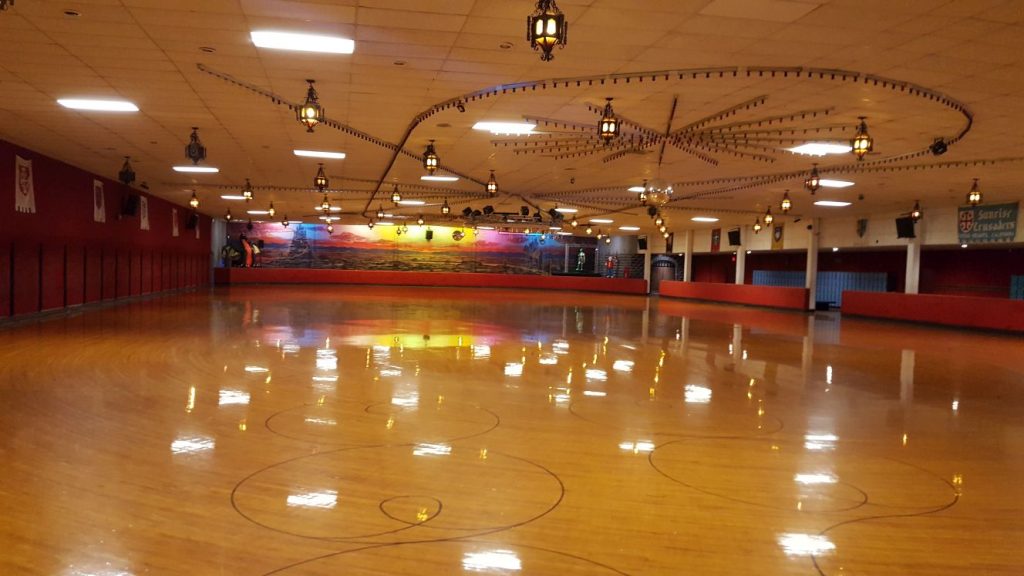 This huge rotunda floor is expertly maintained, and because of its size, hips don't get tired quite as fast from fewer crossovers at the corners.
Best Live Entertainment for Families
Tie. The Rink in Titusville, PA, and Sky-Vue Skateland in Rocky Mount, NC.
The Rink's Tyler Cauvel is the Director of Entertainment at every session for his community's kids. He officiates games, plays their favorite music, and knows every participant, because they come back week after week.
Denise Watkins of Sky-Vue Skateland in Rocky Mount, North Carolina has been skating her whole life, and is a 2nd generation rink owner, along with her brother, David Holder. Denise knows how to select and mix music that keeps kids and their parents smiling and singing along while they skate to the beat.
Best Lessons Program: Roller King, Roseville, California.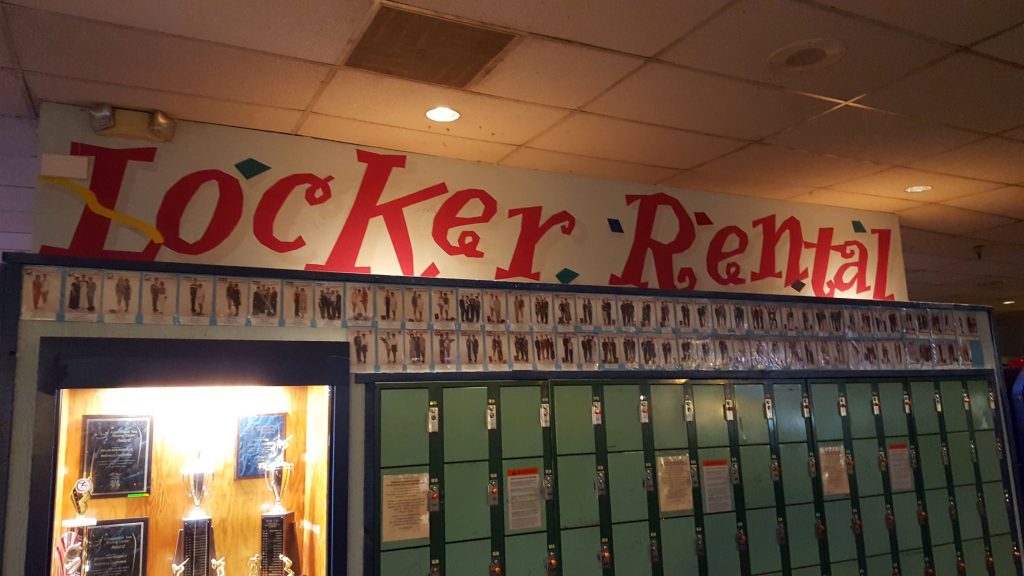 If you're looking to get serious about skating and want to join a competitive club, check out Roller King in Roseville, California. The Jacques, Michael and Pat, along with their son, David have been involved in nearly all aspects of competitive skating, from competitor, parents of a competitor, coaching, and judging. The photos and awards that adorn their rink, speak for themselves.
Best Birthday Party: Bristol Skateway in Bristol, TN.
OK, so skaters don't really care so much about the birthday kids because we know we're not going to see these people again. But while we're there in the building, we get to see parties that are a total blast, and those that are a snoozefest. At Bristol Skateway, the entire building gets involved, much like if you went to a TGI Friday's and ordered the birthday dessert. Instead of private rooms, everyone is out in the open, the lights are dimmed and the candles are lit, but not before the MC, Gary, plays Spin the Pin and other games.
Best Rentals:
They're new, they're comfortable, and they're Golden Horse. Rinks with these skates tend to have better skaters in no time. Our vote goes to FunQuest in Lynchburg, VA and any rink carrying this brand. (no we don't sell them)
Best Snack Bar: Skate N' Fun Zone, Manassas, Virginia.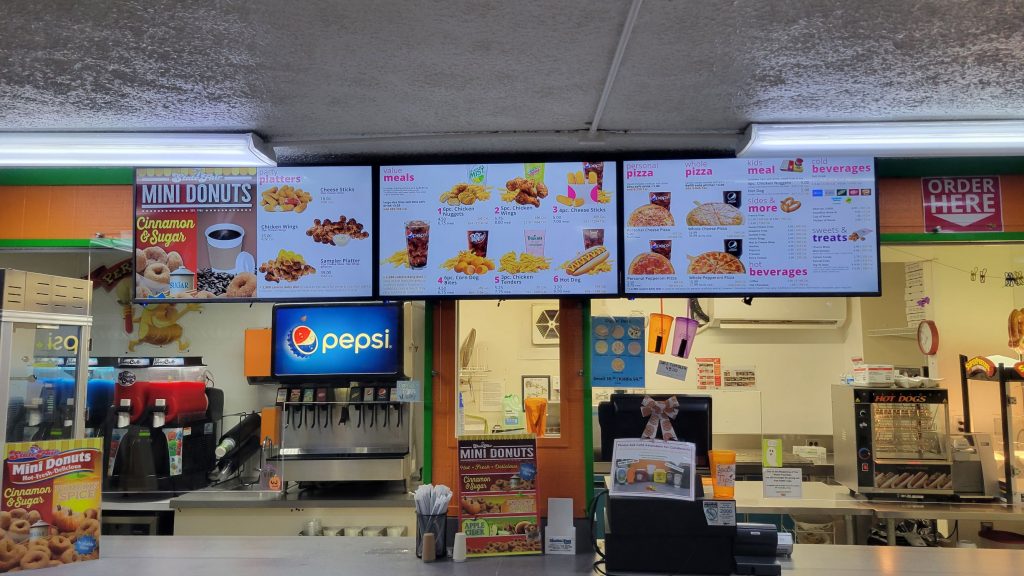 The large digital displays with appetizing photos make me want to eat dinner there. Large portions are available for groups, offering Sports Bar type grub.
Best Building Makeover: Starlight Skatium, Fayetteville, AR
An old Safeway store in Fayetteville, Arkansas is now home to the Starlight Skatium. Owner Tiffany Caston-Peek did an amazing job with the transformation.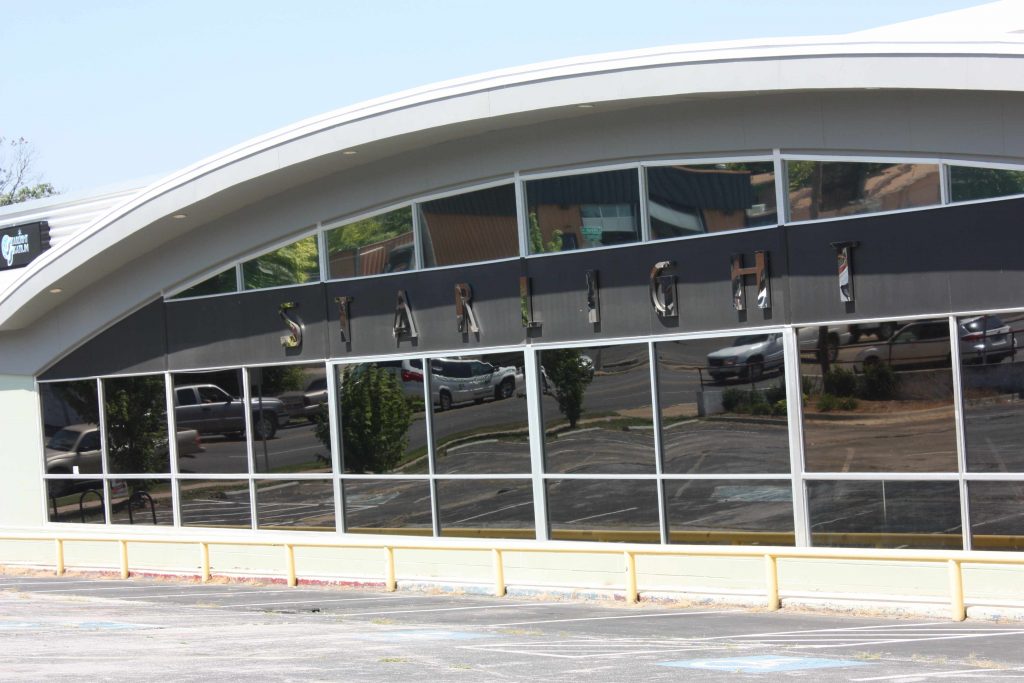 Best Overall Theme: Epic Rollertainment in Murrieta, California.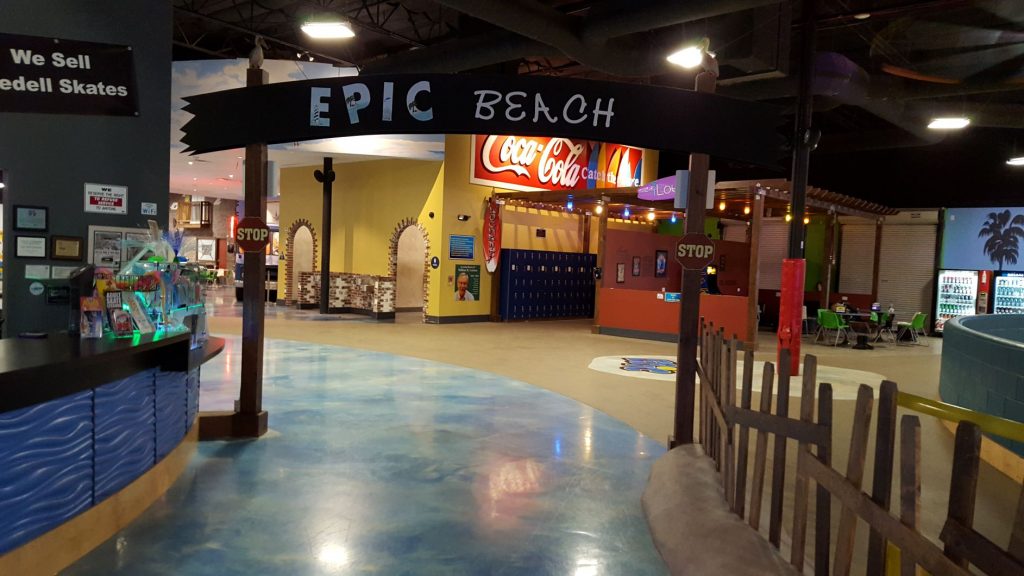 Fashioned after a California Beach complete with a Food Truck Façade to order food from the snack bar, Epic Rollertainment hits the mark. It even has a Roller Boutique and Pro Shop where you can pick up the latest skate related merchandise, apparel, parts, laces, stickers, and gifts.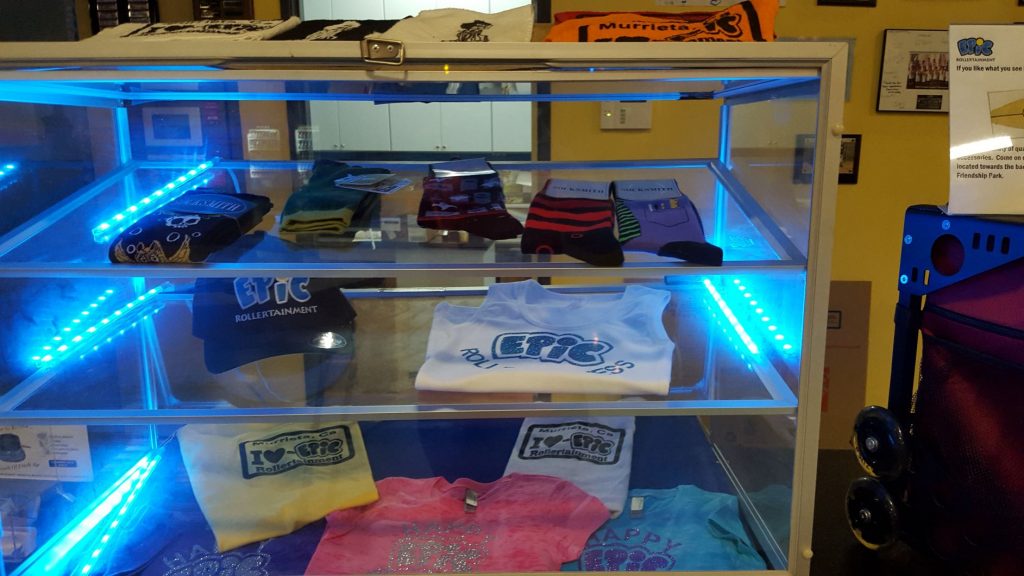 Best Sound System: RECA Roller Rink, Alexandria, Kentucky.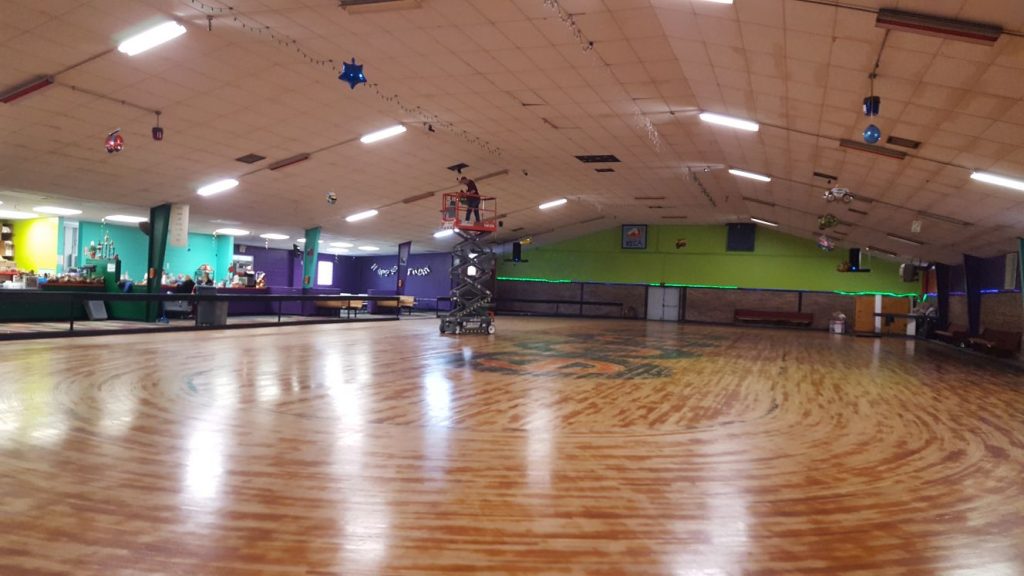 It takes an expert to mix speakers, woofers, amps, and knobs to get exactly the right sound and acoustics for a roller rink. And RECA in Alexandria, KY got it perfect when they hired Reba McEntire's Sound Engineer to tune it for the right balance. Sadly, the rink is no longer around. But I'll never forget how good it felt to skate there just because of the sound quality.
Why I like it: It has a map, a photo of what the building looks like, so I know what to look for, easy-to-follow explanations and prices for their attractions. They also list their menu and prices for their snack bar. Plus, it's kept up-to-date with upcoming specials, sessions and lessons.
Final Thoughts
I haven't visited every rink in the country, so I'm aware there are probably a lot of properties that have been left off this list. In coming years, I'm hopeful this list will change and we'll see even more rinks with amazing attributes.