for the roller skater in your life.
If you have no idea what to get your favorite skater for Christmas, without breaking the bank, here are a few suggestions that shouldn't be too hard to find between now and the big day.
If you're lucky enough to have a rink nearby, stop there first. Most sell skates and can direct you in the right direction on fit, style, durability, and how to get the most bang for your buck, depending on your recipient's goals, budget, and skill level. Plus, it's always good to shop where you skate, whether it's a roller rink, or a skate shop that work mostly with outdoor skaters and derby gear. If at all possible, give a gift card for skates, rather than the skates. Fit is just too darn varied from one foot to the next, and returns are a pain.
Now if skates aren't in your budget, there are other options. How about a gift card for skating lessons? Or admission to the rink? Even if your skating pal has only skated outdoors, now is the perfect time to venture inside and try skating on flat wood. For beginners, it's a great place to learn, without tripping over pebbles, sticks, and other debris, or dealing with wild animals, traffic, and hills. Roller skating rinks are open year-round with just the right amount of climate control. They're a perfect place to take lessons, buy equipment, and skate at, week-after-week.
Other gifts to consider?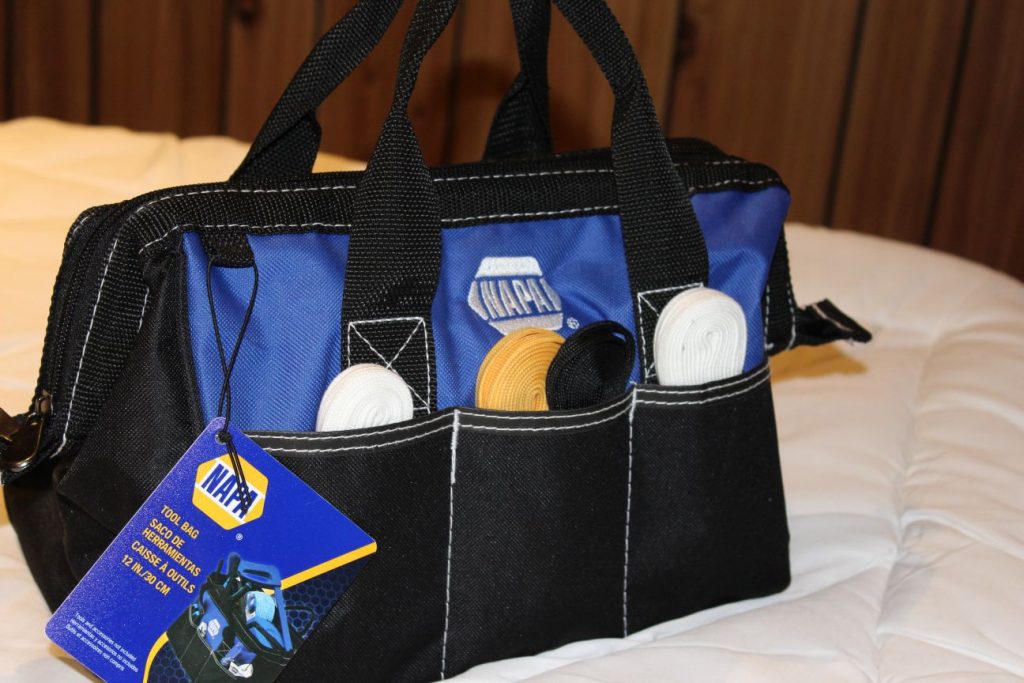 How about a tool bag? For less than $10 at any NAPA, ACE Hardware, or Walmart, it holds a plethora of tools and accessories, from laces, to a bearing press, multi tools, and Allen wrenches. It stores the tools in one handy bag, and they're sturdy enough to handle the stress of roller skate tools.
Speaking of bearing presses, here's one from Power Dyne that sells for $59. Skaters love to be able to change their wheels and grease their bearings at home, rather than at the rink after they paid admission, and their favorite song is playing, only their skates are pulled apart. See what I'm saying? Get 'em a bearing press. They will love you for it. Another good brand is Roll-line, if you can find them in stock.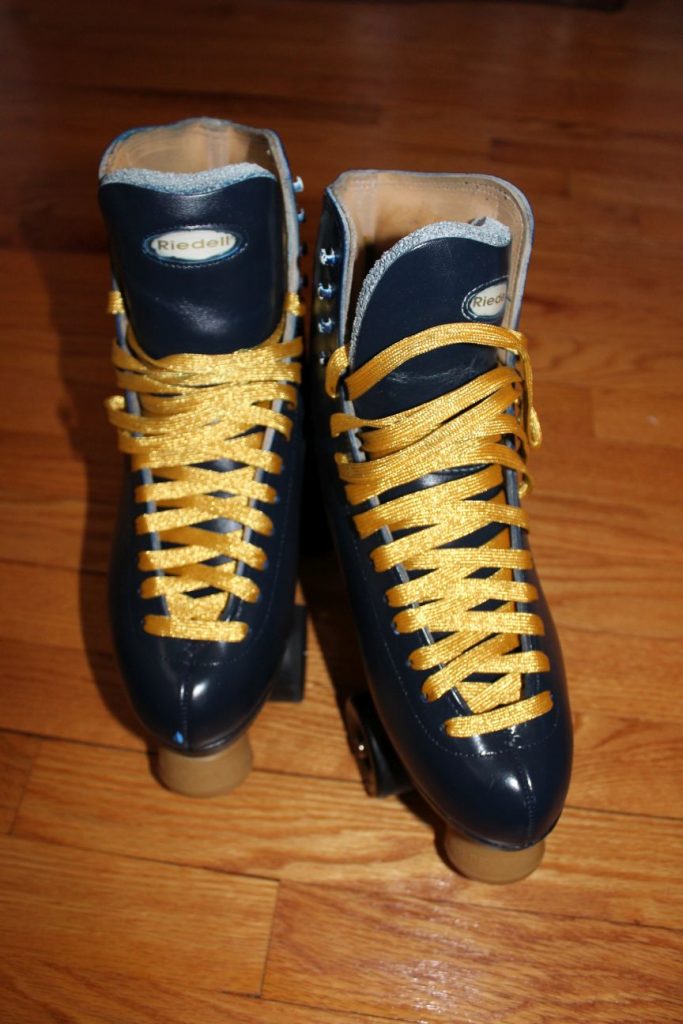 Skaters love fun new laces, but before you run out and order them, first measure the ones you're going to be replacing and head on over to derbylaces.com. This company has a plethora of laces in various colors, lengths, and widths to suit any skater. Plus, their aglets (tips) are super strong, so you won't have to fight with a frayed lace after a while. We love the way they hold the tongue in place. Find one (or more) that matches skates and personality at https://derbylaces.com/
Lace Pullers
On cold winter mornings, when your hands are cold, this little tool will help you tighten up your skate laces, without cramping up your fingers. It's a simple device to make the job faster, and easier. Plus, it makes loosening a breeze, when you're done, and an easier way to remove your foots from your boots. Riedell Lacing Hooks with molded handles get the job done in no time. At $4 each, grab two, to make the job even easier.
Skate Ornaments
Finally, there are plenty of retailers offering skate-themed gifts. Walmart, JoAnn, and Hobby Lobby are featuring roller skate ornaments. But get them fast, because they do tend to sell out.
Happy Holidays from RollerSk8r.com. And don't forget to Shop Where you Skate!