There's an article floating around in cyberspace, published by NY Mag's The Strategist outlining "The Best Roller Skates, According to Roller Skaters" by Dominque Pariso. The article is full of affiliate links to a few brands which are questionable when it comes to "best." There's a lot of missing information regarding who these skates would be good for, and the recommendations were given by a slim field of experts.
The article has been shared on social media to real roller skaters, many who compete at the national level. And they have chimed in loudly about what a disservice the article is doing to our industry. While some research was done on leather vs. synthetic boots, wheel size and hardness, the recommendations left us scratching our heads when it came to brands. Where's Roll-Line? Snyder? RD Elite, or Luigini, or Bont?
Who are these expert roller skaters anyway?
For one, the article interviewed derby girls and aggressive skaters who recommended appropriate equipment for their style. That's great, if you like derby or careening down a hill at 35 MPH, but that's not mentioned until you're almost done with the blog post. If you're into recreational, jam, or figure skating, you'll be disappointed if you buy their recommended products.
Their top pick, Moxi Skates, is colorful and sleek, with a leather boot that works well for beginners, outdoor skating, and jumping around in outdoor bowls. But you won't see these skates at national or world competitions among dance, freestyle, speed, or figure skaters. Nope. Take a look at who's wearing what on the podium. It's not Moxi, Sure Grip, or Chaya skates. These are outdoor street skates, and may or may not be a good match for you depending on where and how you skate.
Many brands in the Strategist article were not given any credit at all, so here's an addendum so you have an idea of what's out there and how to choose your skates wisely. This list is in no particular order, because everyone has a different budget, need, and foot size. Most of these brands are also members of the Roller Skating Manufacturers' Association, a division of the Roller Skating Association.
Skate Brands to check out
Sure Grip: Sure Grip hails from Southern California and has been a long time leader in recreational quad roller skating products. Their specialty is rental skates, low-priced entry level skates (like the Fame) as well as the Sure Grip Century and Classic metal plates that reigned in the 70s and 80s with budding artistic skaters. They have branched into street skates, and jam skates as well.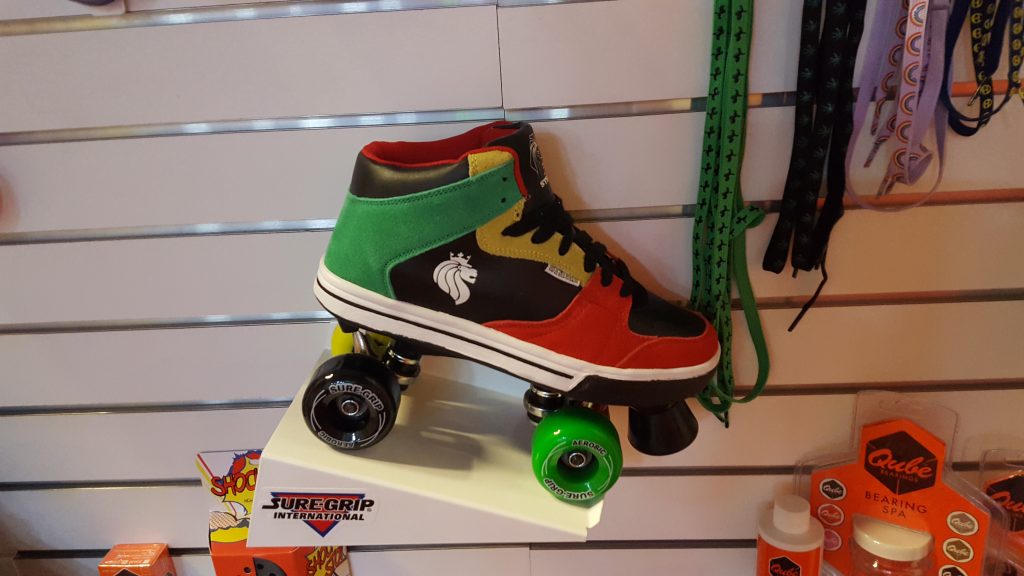 Snyder: formerly known as Douglass-Snyder and created by Charles Snyder for his daughter Shirley, Snyder patented a top of the line chassis used by award-winning skaters throughout the 60s, 70s, and early 80s. The brand was purchased by Sure Grip in the 80s and the re-branded "Snyder Skates." They're still available for purchase but you won't find them advertised or on display at skating trade shows.
Roll-Line: Roll-Line plates are made in Italy and some of their models have been co-manufactured by Ferrari. These high-end plates come in several designs for dance, figures, freestyle, and even an inline model that closely mimics an ice skate. Well-designed, and the highest price of them all, nearly all competitors at Worlds and Nationals are on winning on Roll-Line plates. They match up perfectly with an EDEA boot, which is also a top selling boot among competitive figure ice skaters.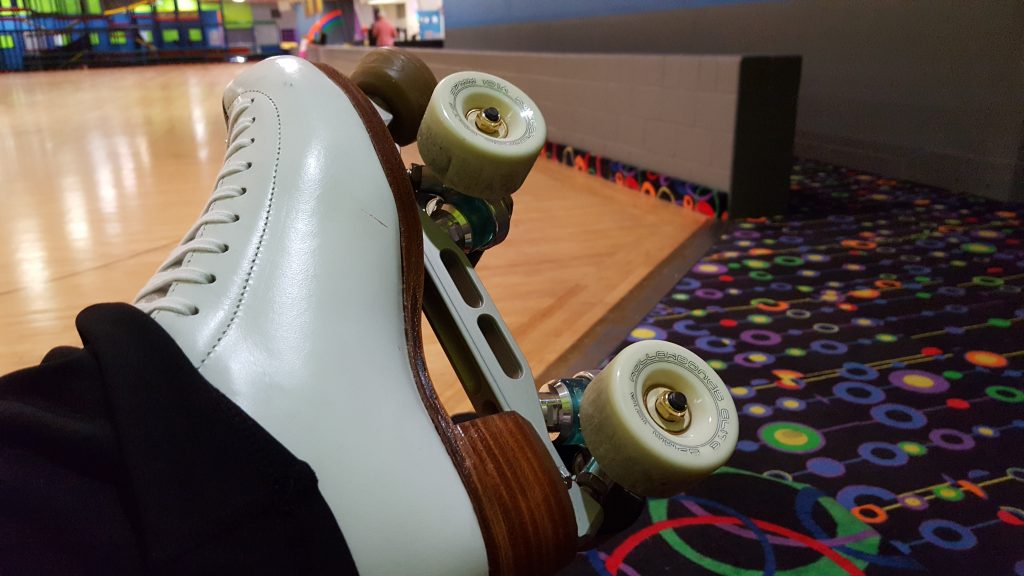 Chicago: Chicago used to be a leading brand known for its quality and only sold in roller rinks during the heyday of skating. The brand was acquired by National Sporting Goods about two decades ago and now they are sold mostly in big box stores with a low price point.
VNLA: Also know as Vanilla, this brand is popular among young recreational skaters, and jam skaters. The company is known for sponsoring passionate young skaters and using them as part of their promotional campaign. VNLA skates have a low heel and low cut boot, which make them perfect for jam or derby.
RD Elite: Roller Derby has been on the scene for decades and offers a wide selection of skates in various styles, colors, and performance levels. The RD Elite line specializes in quad and inline, speed, derby, jam, outdoor, and indoor. They also sell an array of accessories.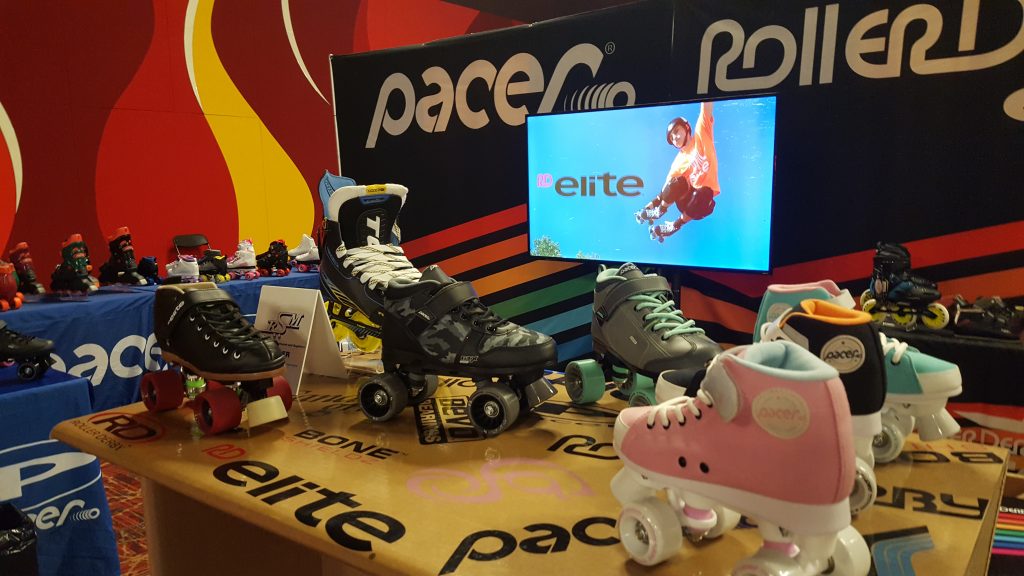 Bont: Bont is an Australian maker of skate boots and is known for their light, carbon heat moldable speed and derby boots and plates.
Luigino: Luigino is another Italian brand, this one specializing in high-end inline racing skates.
Moxi: Moxi Skates started as a skate shop brand in Long Beach, California and continues to grow. Their custom colorful boots are made by Riedell, and depending on your price point, the plates will vary among the different brands.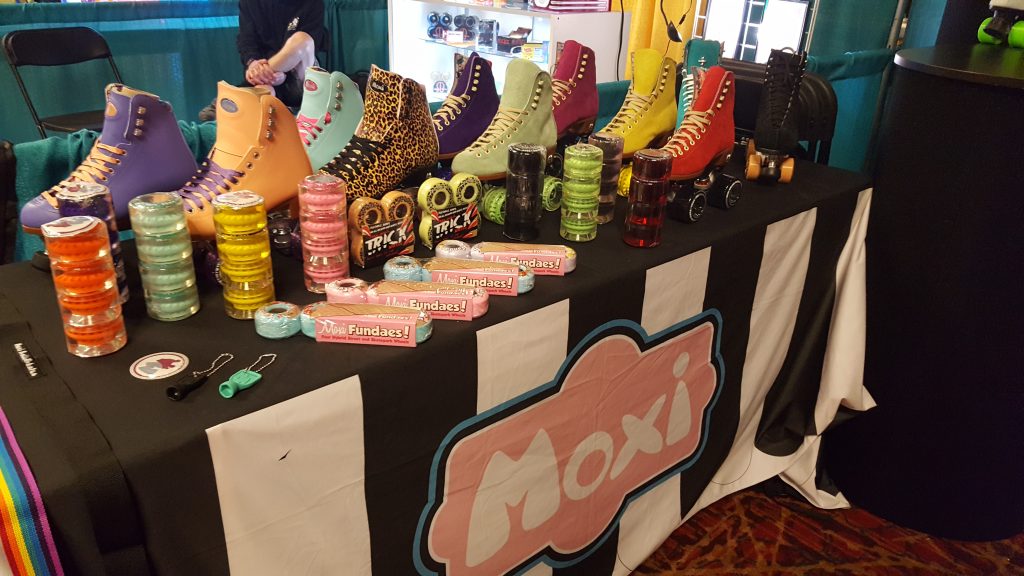 Riedell: Riedell is known for its high quality durable leather boots that can be custom-made in any color combo you want. They also make plates, travel gear, wheels, and bearings, as well as tools and accessories, and apparel.
Atom: Popular among speed and derby skaters, Atom is a brand that has evolved over the past decade with new exciting products in production for art skaters.
MOTA: Created by world champion inline/roller skaters, Mota produces premium inline racing boots and roller-skate components of high-level/top-end products for inline and quad applications.
The brands mentioned are just a few in a sea of manufacturers and custom bespoke skates that continue to expand. Skate purchases are personal, so visit a knowledgeable skate tech, get recommendations for your style of skating, get fitted, and above all purchase your skates there.
When you support your local rinks and skate shops, you'll get follow-up service when you need it, and a pair of skates that will serve you well.