When did you last clean your wheel bearings? For many of us, the answer is, "I've never done that." And that could lead to disastrous results. With skates, maintenance is a must.
While most of us are quick to change up our wheels based on changing trends or floor surface, an often overlooked preventative maintenance inspection (PMI) on roller skates is the one that produces a smoother roll. Your bearings. Much like your car needs a regular oil change, your bearings need a good cleaning and lube to keep them performing like new and for far longer. With regular cleaning a high end set of ceramic bearings can last 10+ years.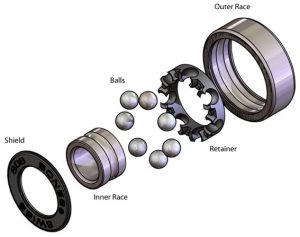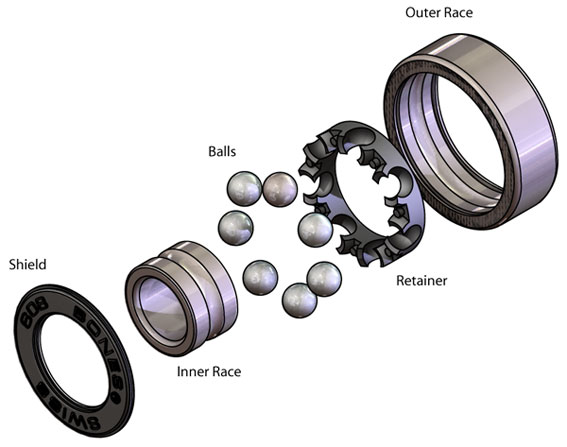 Photo Courtesy of Bones Bearings
The folks at Bones Bearings have posted a comprehensive, yet simple guide to bearing maintenance, with just about any scenario on what could go wrong — like your bearings locking up from lack of maintenance. They also explain how to put them back together if they come apart during cleaning. To make the task easier, Bones delivers with a clever bearing cleaner unit to keep the fumes at bay, and get you back on your wheels as fast as possible.
For the DIY skater, a bearing press is a must have tool. Whether it's the portable and moderately priced T-handle from Bones, which is only available in 8mm, or the larger and more robust machine from Roll-line or Sure Grip that handles 7 and 8mm, having your own tools means you can wrench your skates at home, and when you get to the rink, spend more time on your skates.
The other option is to find a good skate tech to do the job for you. They'll also inspect the cushions, cups, wheel nuts, and toe stops while they've got your skates apart.
There's nothing like a long smooth roll of a well-maintained wheel bearing. Don't overlook this vital procedure when it comes to a smoother, and longer roll around the rink, and prevent accidents.